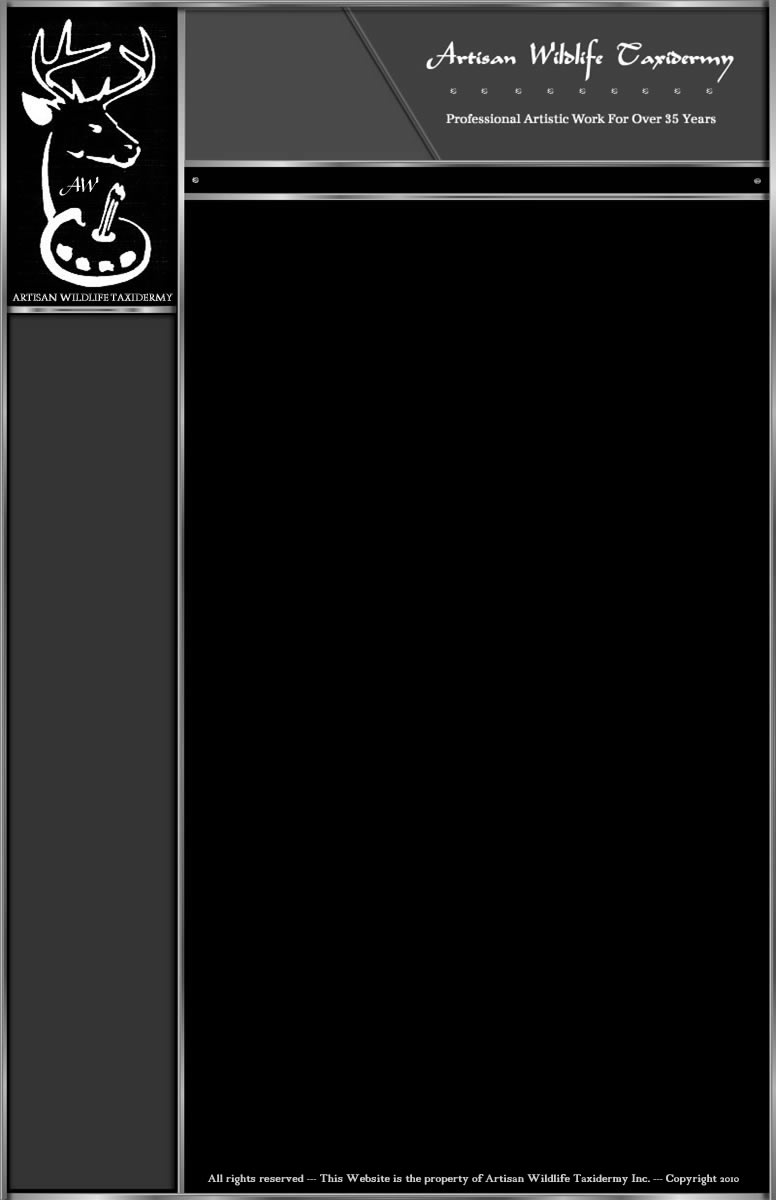 Here are some pictures of our beautiful reproduction fish.

Our quality reproduction fish look just like the real thing. They are

handcrafted with attention to detail. Our fish painting reflects the

natural beauty of the specimen. We can do any kind of fish in any

size and pose. These reproduction fish look good in any setting. You

can hang them on the wall or place them on a table. The original fish

is not required as there are molds available for any kind of fish. If

You would like a price quote or more information please give us a call.

Serving

Norman Oklahoma

OKC Metro area

Over 20 Years

Artisan Wildlife Taxidermy is a full time business in the Norman and

Oklahoma City area. We can provide all of the taxidermy

services that you need. If you have any questions about

our work, please feel free to give us a call or e-mail us.

405-330-4280

East of Norman

Off Hwy 9

South of Thunderbird Dam

405-330-4280