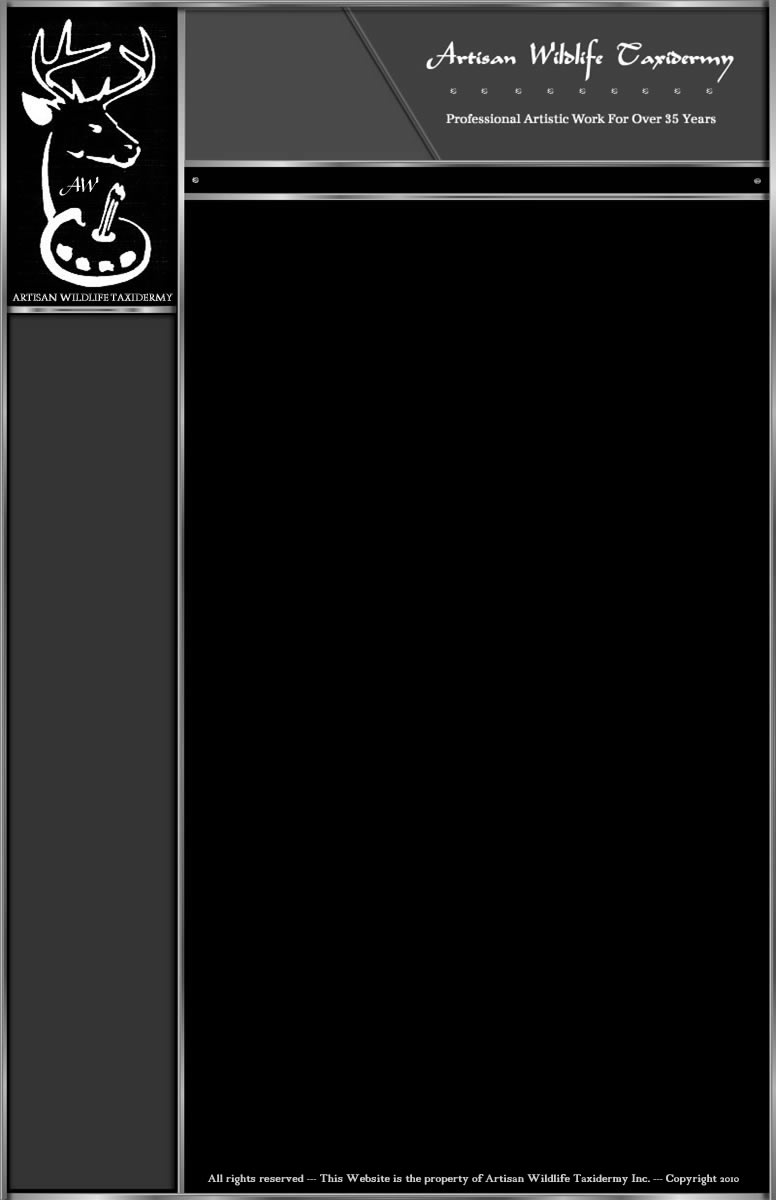 Here are some pictures of our shop and  mounts in process.

    Mark Chambers is a full time taxidermist and has been

in business in Oklahoma since 1990. When Mark was 12

years old, he began to learn taxidermy. As a nature artist, Mark also does sculpting and painting.

    We believe that taxidermy is an art not just a process.

The natural features of the specimen must be captured.

We understand that hunting and fishing areas are hard to

find, and trophies sent to us for mounting may be the only

one that you will get.

    Mark is an award winning taxidermist and artist with

over 35 years experience. You will find that our pricing is

fair for the quality of work that we do. Please feel free to

call or e-mail us if you have any questions or need a price quote.

                            Thank You,

                                     Artisan Wildlife           

Design and content by Artisan Wildlife Taxidermy Inc.-Copyright 2007

Serving

Norman Oklahoma

OKC Metro area

Over 20 Years

Artisan Wildlife Taxidermy is a full time business in the Norman and

Oklahoma City area. We can provide all of the taxidermy

services that you need. If you have any questions about

our work, please feel free to give us a call or e-mail us.

East of Norman

Off Hwy 9

South of Thunderbird Dam

405-330-4280